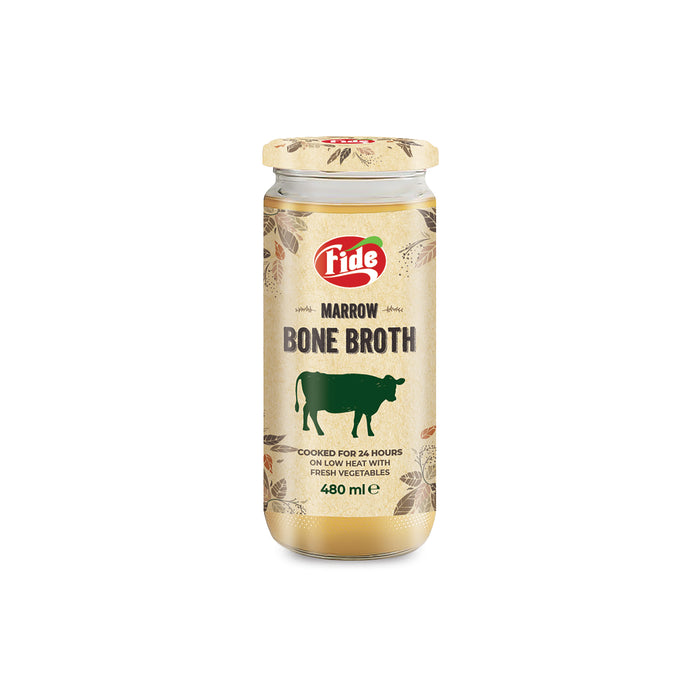 Marrow bone broth (İlikli kemik suyu)
Sold out
Original price
Dhs. 23.00
-
Original price
Dhs. 23.00
 A strong immune system booster!
Bone broth is an effective nutrient that maintains immunity for all age groups. Especially bones, which have a lot of connective tissue, are great sources of collagen, gelatin, minerals and amino acids necessary for our body.
Not even mentioning the taste it will add to all your dishes!
Ingredients: Marrow Beef Bone Broth (%95), Carrot, Celery Stalk, Onion, Garlic Apple Cider Vinegar, Black Peppercorns, Thyme, Bay Leaf, Ginger, Cloves
480 ml